Royal Thrones For Your Guests
Royal Thrones Luxury Restroom Trailers
"A Better Place To Go"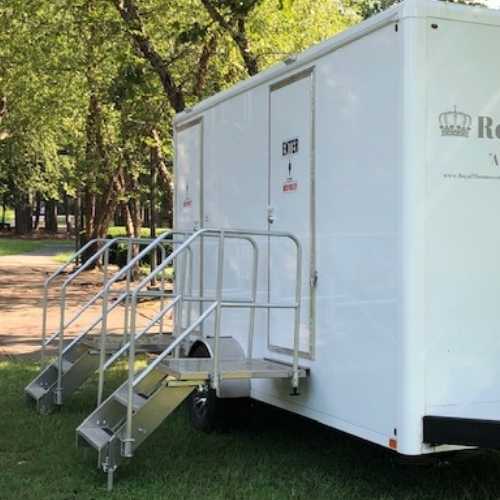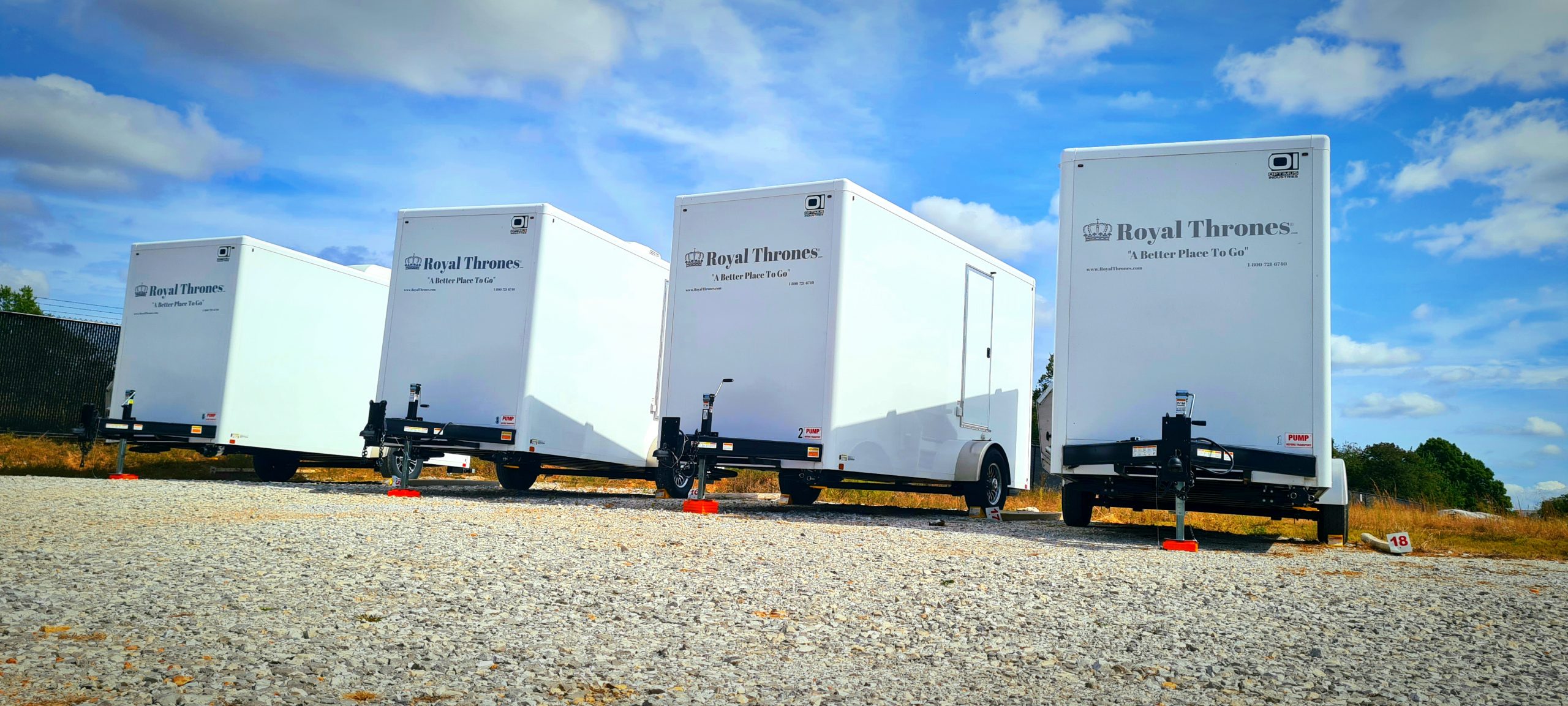 PORTABLE RESTROOM TRAILER & SHOWER TRAILER SALES AND RENTAL
Royal Thrones has a wide variety of mobile restroom trailers ranging from an Industrial 2 Stall to our line of Opulence trailers designed with your VIP  guest in mind..  Regardless your requirements, Royal Thrones has a mobile restroom or shower trailer to  fit your needs.
Restroom Trailers
Restroom Trailers Includes Running Water, Heating, Air Conditioning & High Quality Products. Our temporary bathrooms are perfect for weddings, festivals, and other special occasions.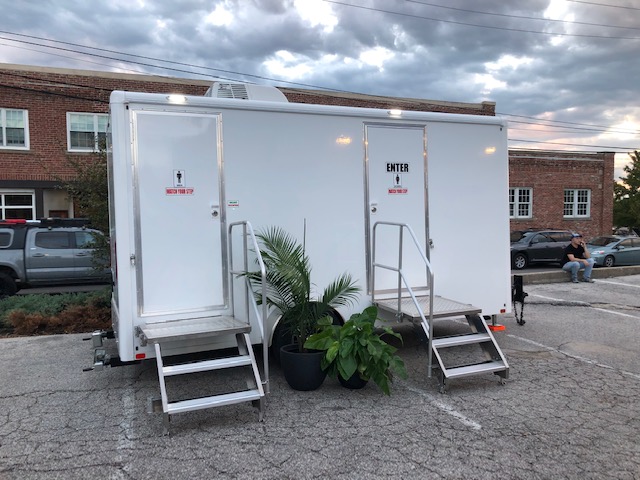 Shower Trailers
As you enter this private, 2-Station Shower Restroom Trailer, you will immediately notice a climate-controlled surrounding with a clean and well-lit interior. 
An oasis where you can escape the noise and enjoy a few moments of solitude.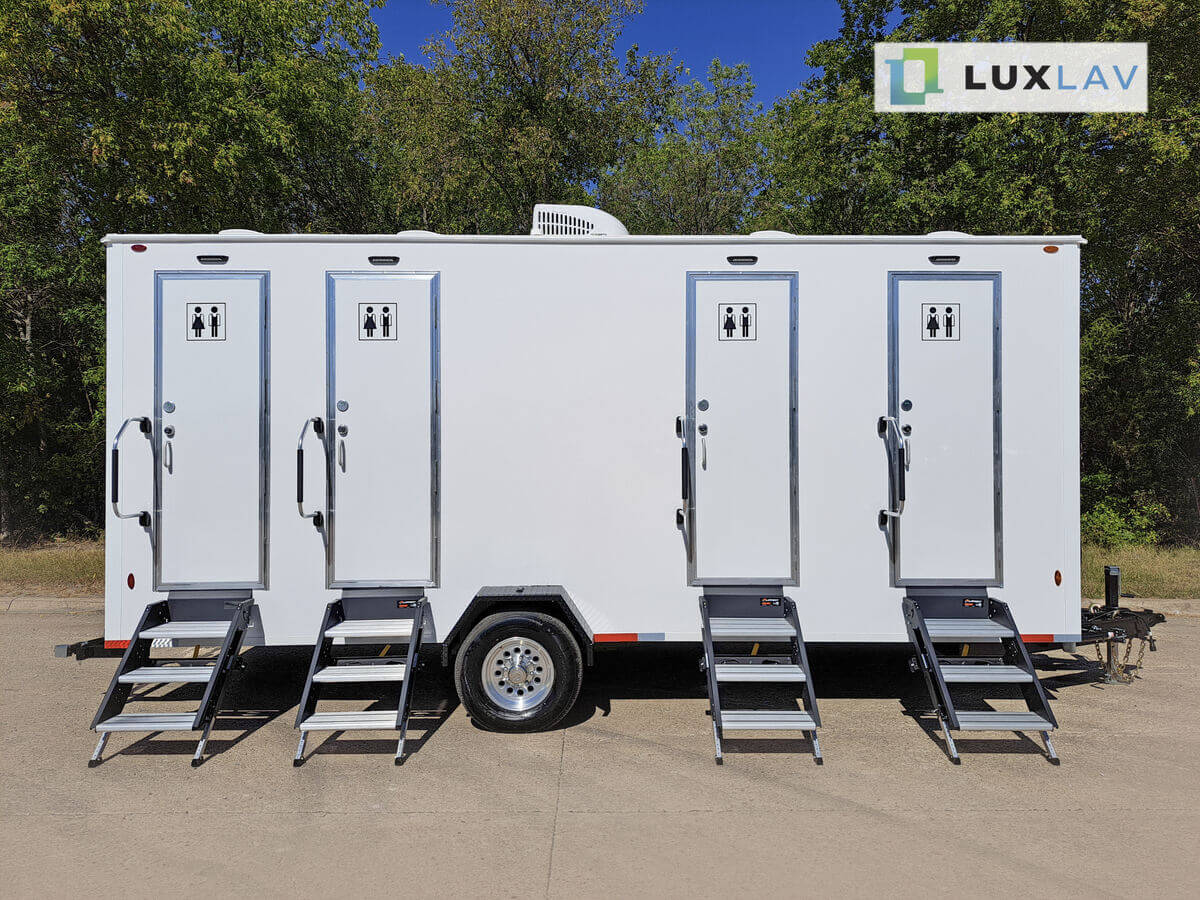 Emergency Trailers
Schools, factories, and other sites often need dependable emergency restroom trailers. Your employees will not accept porta potties. Give us a call for special pricing for temporary bathroom trailers. You can count on 24-hour service that is only a phone call away.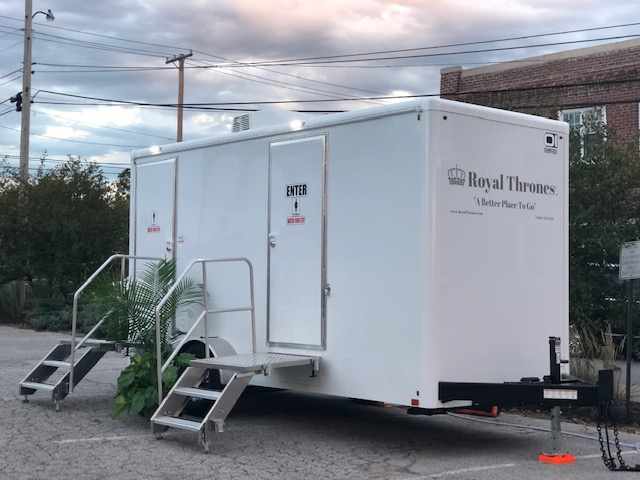 A beautiful outdoor wedding deserves the best for your guests.
At Royal Thrones, we strive to make your experience seamless. All Thrones are owned by us and in stock. When you book with us, you can depend that your Throne will be delivered and setup in a timely manner so your guests can enjoy celebrating your special day. This is our promise to you!!!
Royal Thrones has the finest accommodations for your guests, offering much more than standard porta potty and portable bathroom rentals. We believe in quality, not quantity, and will take care of all your needs and exceed your expectations with our luxury restroom trailers. 
Each one of our Thrones are meticulously cleaned and disinfected after each event, so your guests will feel comfortable and safe. Here is a link if you would like to hire an attendant for your event to keep your portable bathroom rental tidy, clean and stocked and disinfected during your event.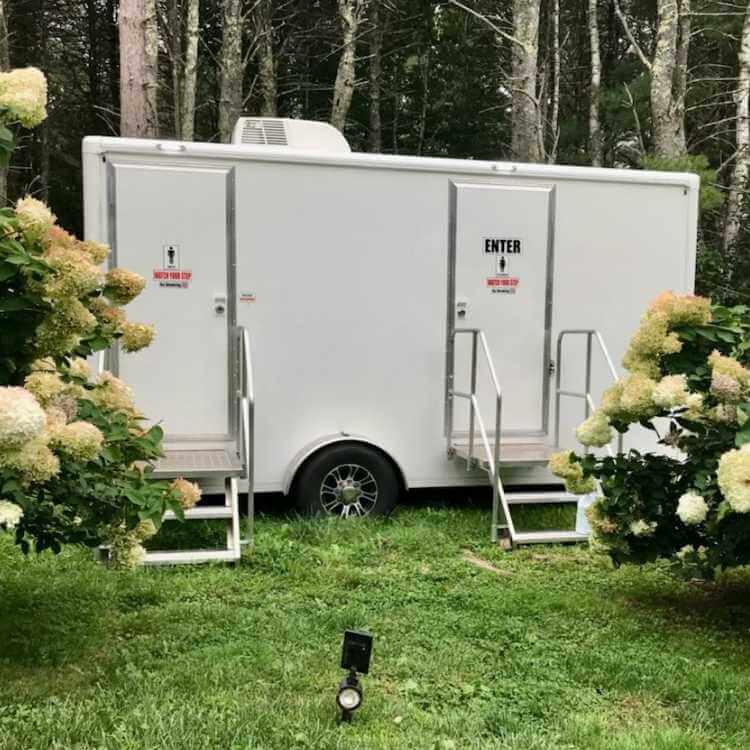 Royal Thrones Rental Guide
You can learn everything there is to know about renting a luxury restroom trailer from our Royal Thrones rental guide. Every day across the nation, Royal Thrones rents out portable restroom trailers.  Fill out the short form to get an estimate, and we will call you to discuss your needs, or give us a call at 1-800-721-6740 for additional details about our rental restroom trailers.
How To Reserve A Restroom Trailer
When you're looking to reserve a restroom trailer, the process is hassle-free. Simply fill out the convenient form on our website and one of our representatives will respond quickly. If you have any questions regarding your rental, feel free to give us a call – we always enjoy hearing from our customers! Our team of friendly experts are available at 800-721-6740, 7 days a week. We will contact you right away to answer any questions and complete the process of booking your restroom trailer.
WHAT ARE THE ELECTRICAL AND WATER REQUIREMENTS?
Our restroom trailer requires a 110v dedicated 20 amp power source within 100 ft of placement. If the weather is under 45 degrees, a separate 20 amp source may be needed (for added wall heaters and/or water heater). If power is not available onsite, we offer generators that you can rent along with the trailer. Our restroom trailer requires a water source within 100 ft of placement in which our garden hose can be connected to supply water.
If the event does not have access to a water supply, we have an onboard water supply than can be used at an additional cost.  We also have generators available if needed.
WHAT IS INCLUDED IN THE RENTAL?
Royal Thrones provides a convenient and luxurious bathroom experience for events of all sizes. Not only do we provide the restroom trailers, but we also supply everything you need to hook them up – such as electrical cords and water hoses! Our trailers come fully stocked with toilet paper, paper towels, trash with trash bags, and hand soap so you don't have to worry about bringing your own supplies. However, the client is responsible for basic upkeep during events such as adding paper products when necessary and if desired Royal Thrones may have trained attendants that can be on-site to handle these tasks at an extra cost depending on the location
If a long-term rental is chosen, then the client will also be responsible to clean, maintain and supply the trailer as needed.
HOW IS DELIVERY CONDUCTED?
For a Saturday event, our restroom trailer is normally delivered on Thursday or Friday. Our delivery team will schedule a convenient time to deliver the trailer to your venue. We will adjust our timetable to a coordinate with you to ensure a prime delivery time and restroom trailer placement. we would prefer to meet someone on site to show us where you prefer the tailer parked.  Our restroom trailer is typically picked up on Sunday or Monday, so nobody needs to be present.
What parking area is needed?
It is necessary for the trailer to be put up in a somewhat flat area.  We do have the ability to level the trailer a few inches.  It's also crucial to keep in mind that our trailers don't do well in confined locations or around tree limbs. Make sure that both the placement area and the road to get there have enough clearance (12'w x 12'h) from any overhanging tree branches.  The typical restroom trailer is 8 X 22 in size.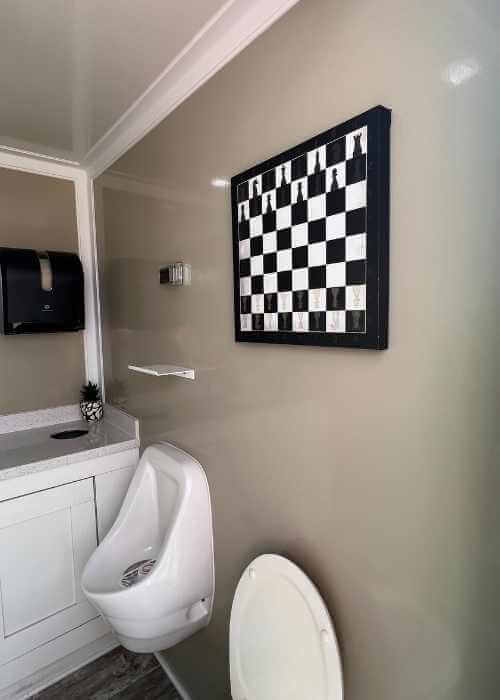 Featured locations
Available across the United States
Find the Royal Thrones near you. Explore some of our locations below:
A Portable Bathroom for any event
Featured Portable Bathrooms
The Opulence 4-Station contains four stations in three separate restrooms – one male restroom furnished with a sink, toilet station, and urinal station, as well as two individual female restroom stations.
The Denali offers a more free-flowing environment with easy entry and exit doors on each side.
This particular luxury restroom can accommodate up to 4 women and 6 men at any time. The 740-gallon waste tank can handle up to 2,200 flushes.
The Century III was designed around bigger gatherings. With a 500-gallon holding tank, it can accommodate up to 1,500 flushes. It features the same easy-to-clean interior, easy maintenance, and set-up exterior of the Century II in a larger event handling frame.
A beautiful outdoor wedding deserves the best for your guests.
Royal Thrones has the finest accommodations for the guest. We believe in quality, not quantity, and will take care of all your needs. Our favorite wedding trailer is the Opulence 4-Station.
Royal Thrones offers restroom trailers for a variety of events across the United States. We welcome the opportunity to meet with you in person or over the phone.
Each one of our Thrones is meticulously cleaned and disinfected after each event, so your guests will feel comfortable and safe.
Every elegant portable bathroom by Royal Thrones provides clean, attractive, and comfortable outdoor portable toilet rental solutions. We cap the top in making your outdoor event a success.
An elegant portable bathroom rental for your event
2, 3 and 4 Station Restroom Trailers
For smaller events and gatherings, Royal Thrones Rentals offers a 2-station portable restroom trailer rental. This comes with two separate sides, one for men and one for women. Each side has one stall, frosted LED lights, running water, and much more space than the average portable restroom. Here, you can cool off or warm up. Then you can do a double check in the mirror to make sure you're still presentable and bringing your A game.
Specs include:

​• Heating & Air Conditioning
• Hot/Cold Fresh-Water Faucet
• Soap Dispenser, Seat Covers
• Vanity Mirrors
• Stainless Steel Sinks
luxury porta potty, portable bathroom
and porta potty
Get a Quick Quote
Events that we have served
Portable Bathrooms For Events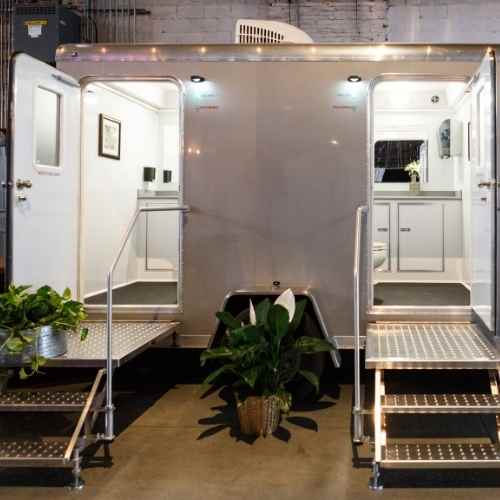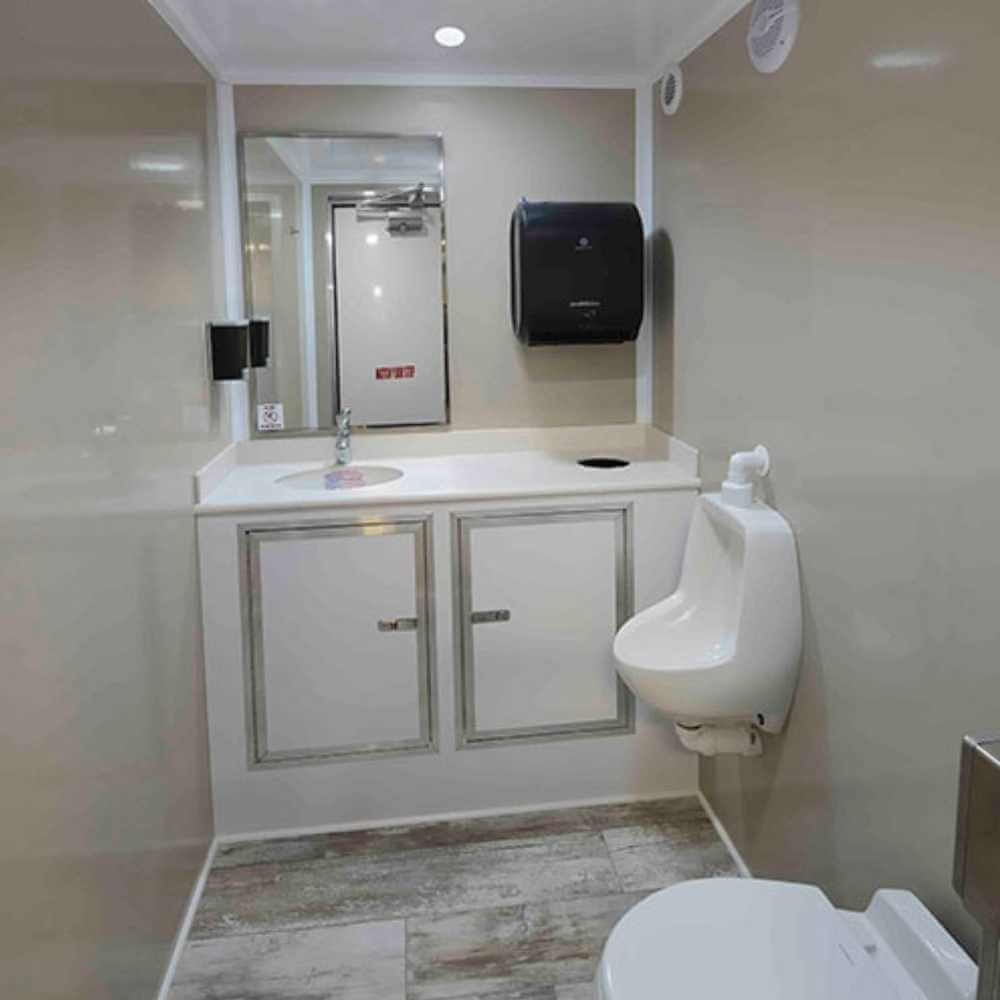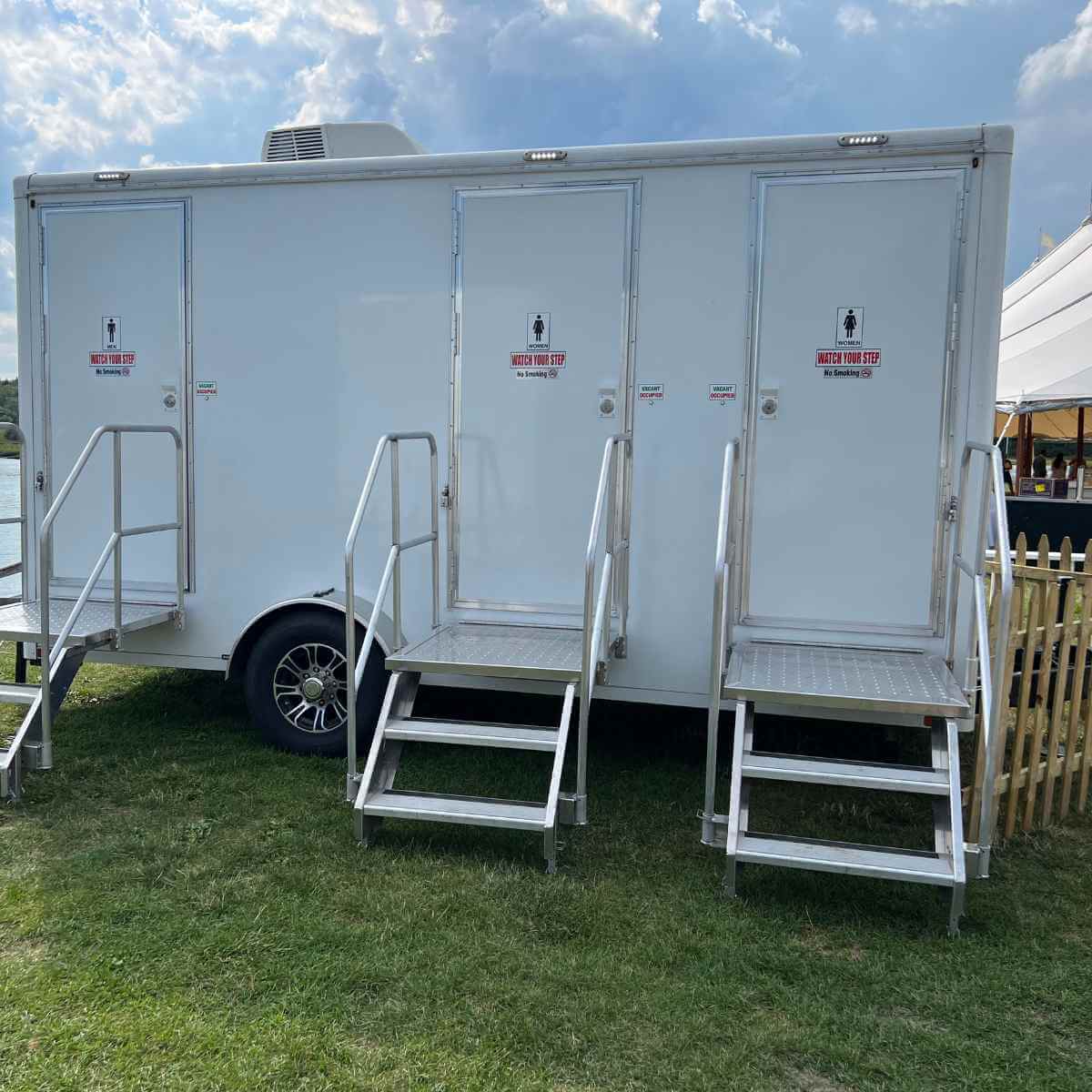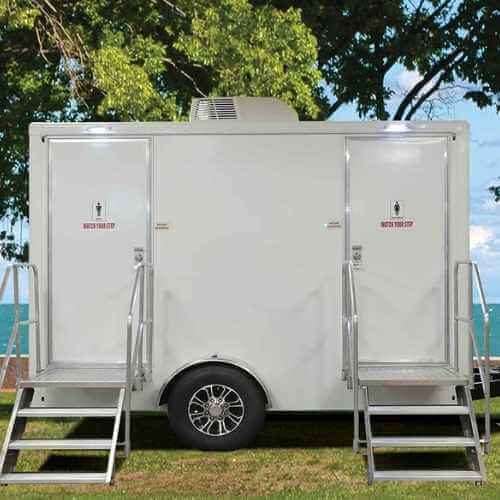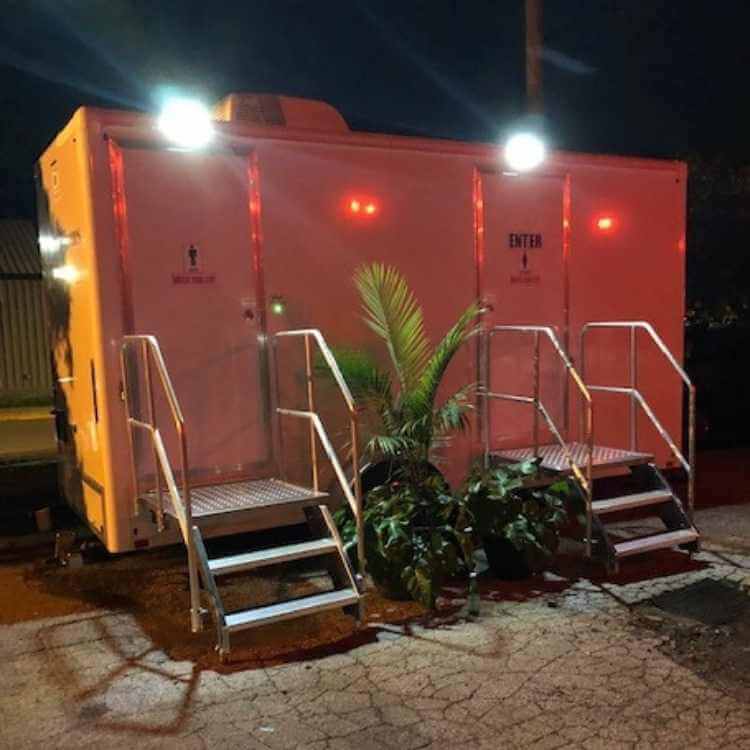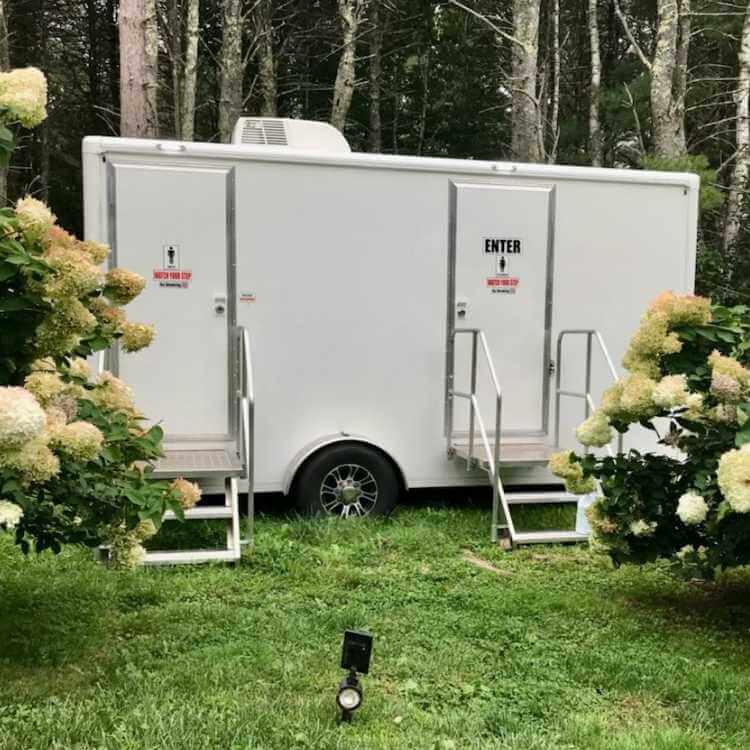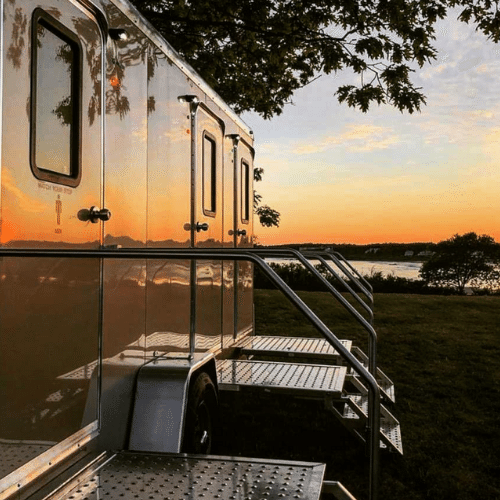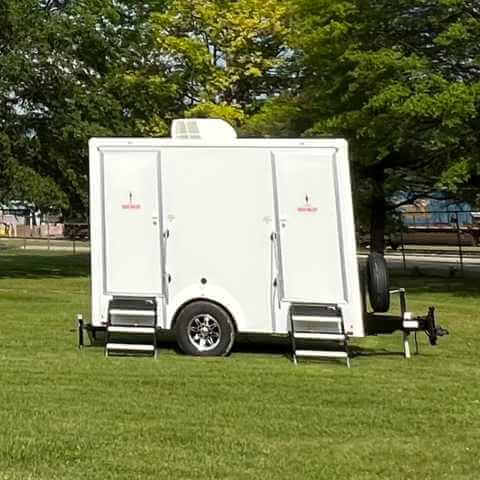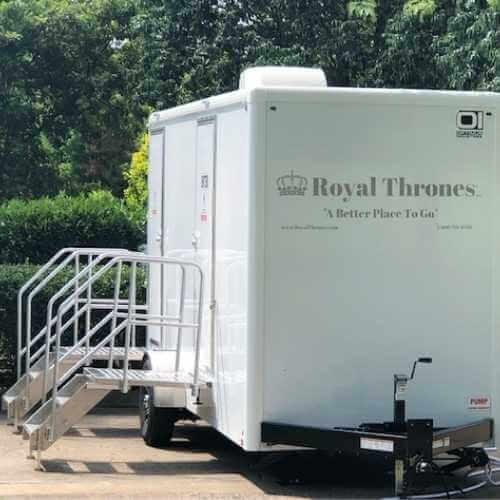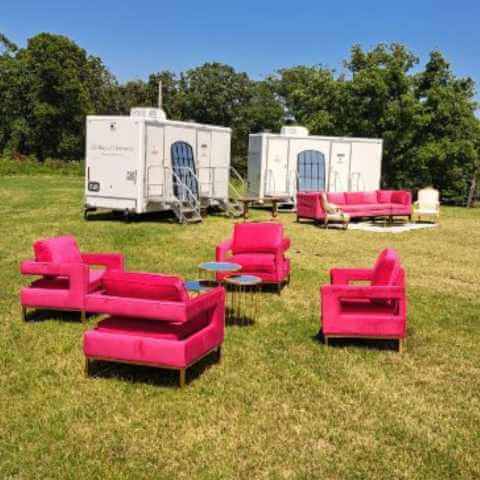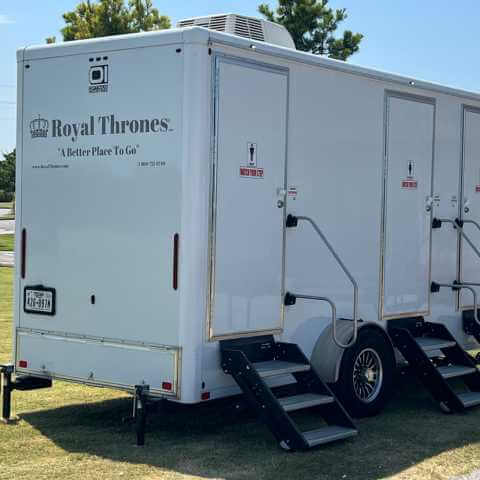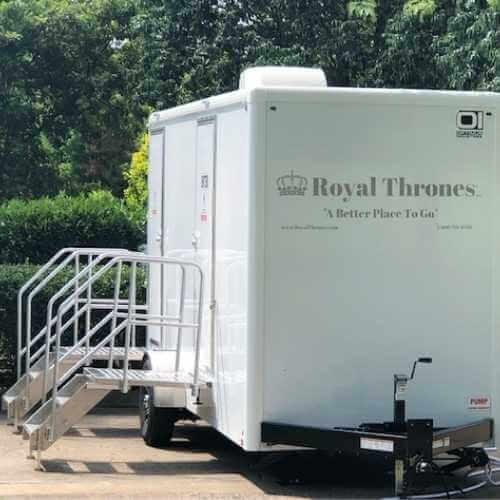 See what our Customers Say
Bill delivered the trailer to the farm himself and inspected everything and put it in the best possible spot. The wedding was in Cassville Missouri and it looked spectacular and everyone had to check it out and they thought it was amazing. I would recommend Royal Thrones to anyone having a special event. They are prompt and very fairly priced. Thank you Bill again for help making our special day even better
Our "Throne" was the hit of the Party
When a guest at my son's wedding pulled me aside and declared, that potty trailer is nicer than my own bathroom at home, I knew we had picked a winner. Bill was fantastic to work with; delivery was prompt and full instructions were given. While I hope my wedding hosting days are over, I'll certainly be recommending Royal Thrones to the many organizations in my rural Oklahoma community that host events.
Bill at Royal Thrones was great to work with. He set up the portable in our specified location and made sure he answered any and all of our questions. The bathrooms were so nice and such an upgrade from your typical porta-potty situation! Highly recommend!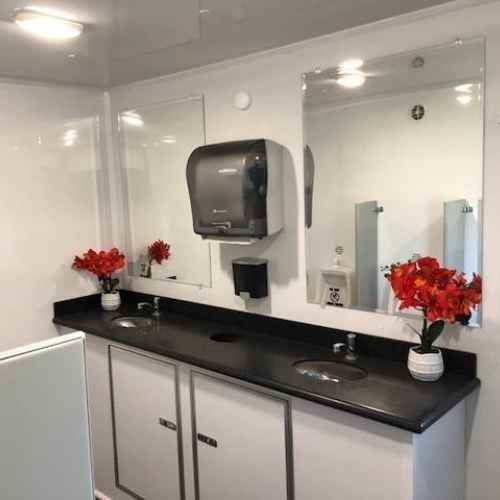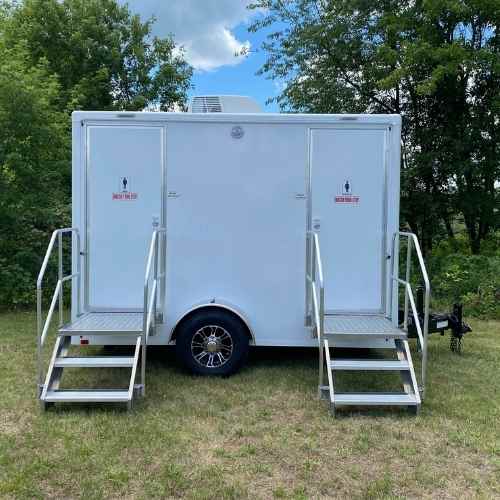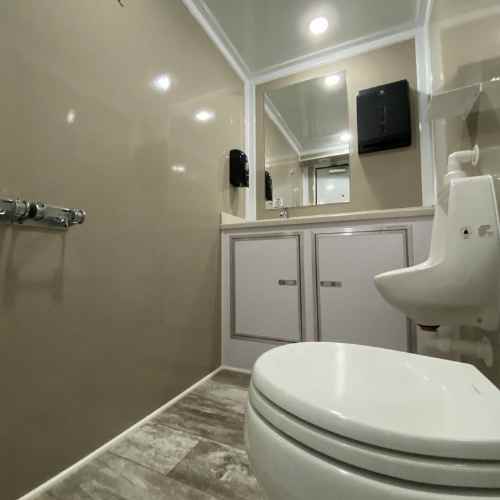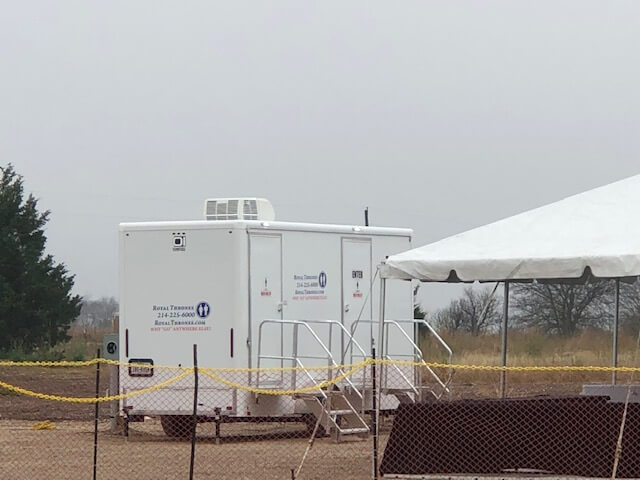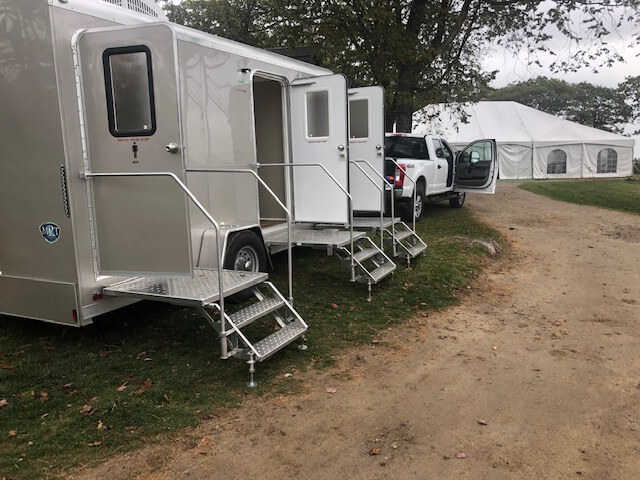 Do it the Royal Thrones Way
Why "Go" Anywhere Else?
Whether it's your dream wedding, a large corporate event or a birthday party, you can depend on Royal Thrones for the perfect portable bathroom rental solution.
Royal Thrones provides clean, attractive, and comfortable outdoor restrooms solutions for most events. Look no further! We are here to make your outdoor event a success. We provide several options including our "best of class" trailers!
All Quotes are for single-day rental, multi-day discounts are available on request. Delivery logistics will be determined the week before the event. If you need a portable bathroom rental for multiple days, please let us know when you make the reservation.
Call Us 479-259-9800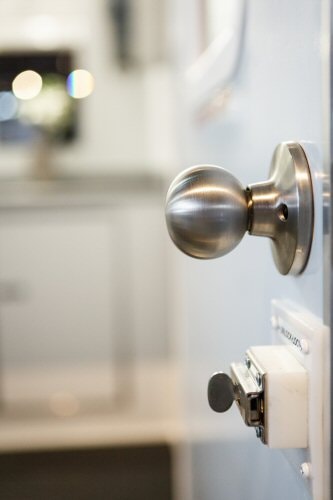 Some Businesses that we serve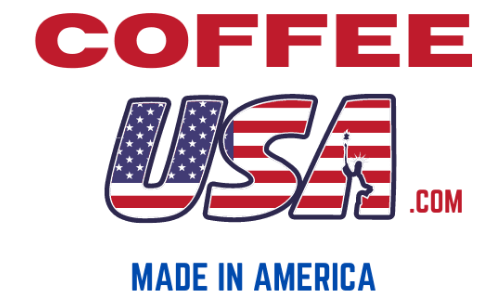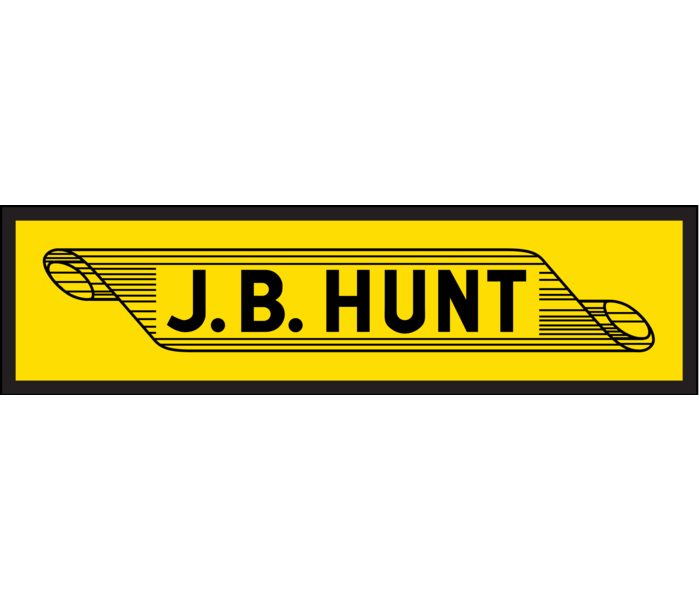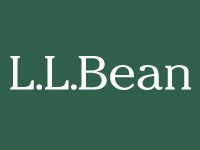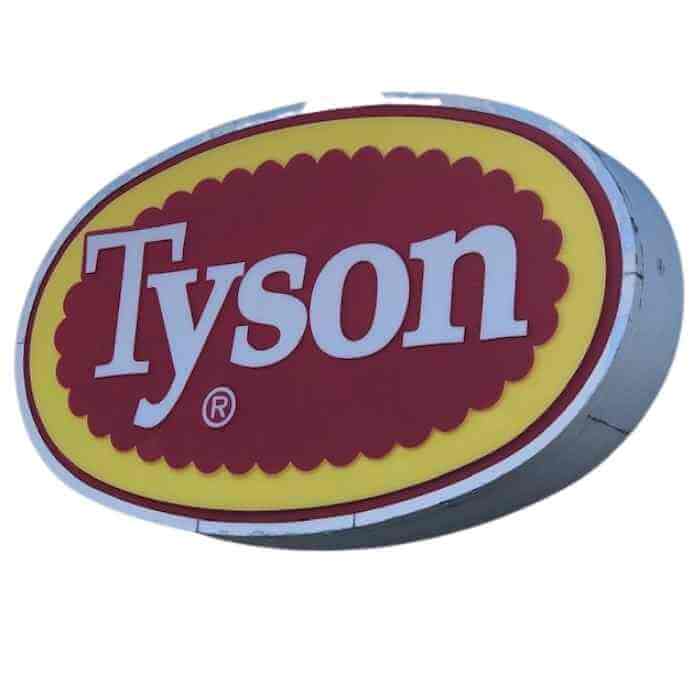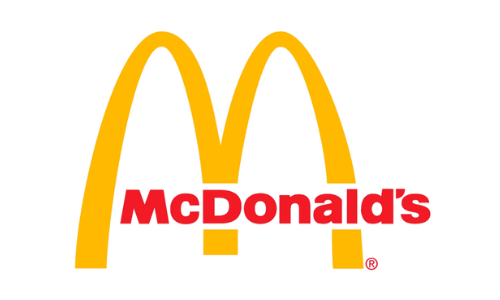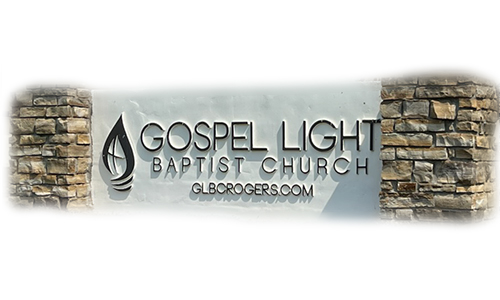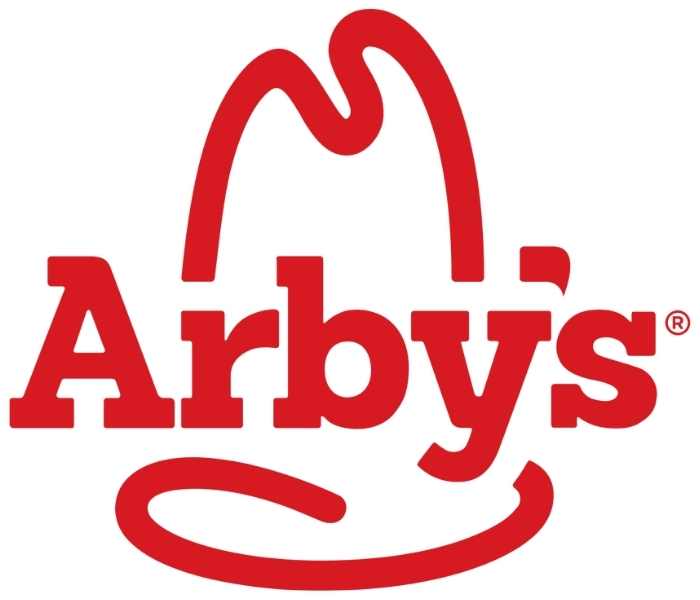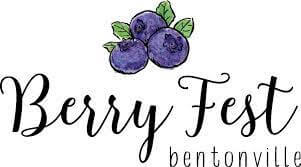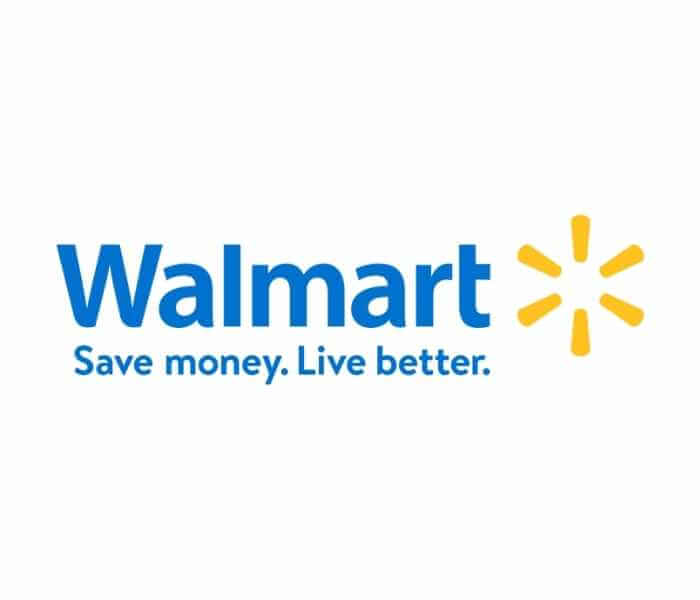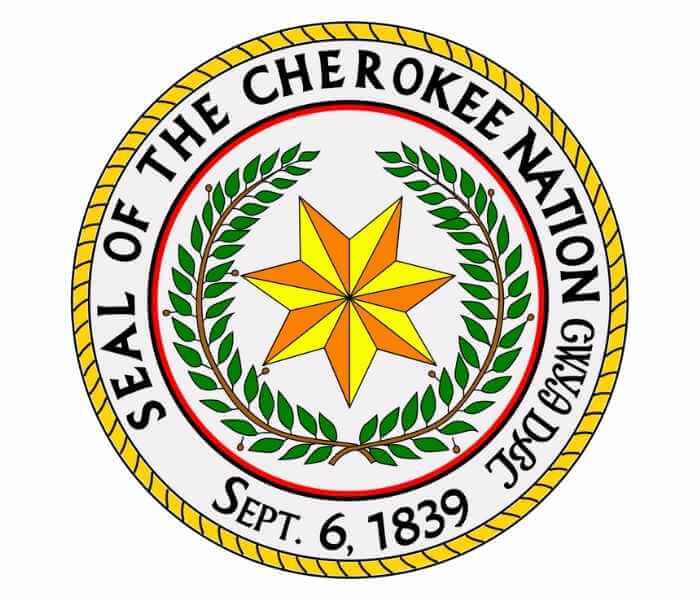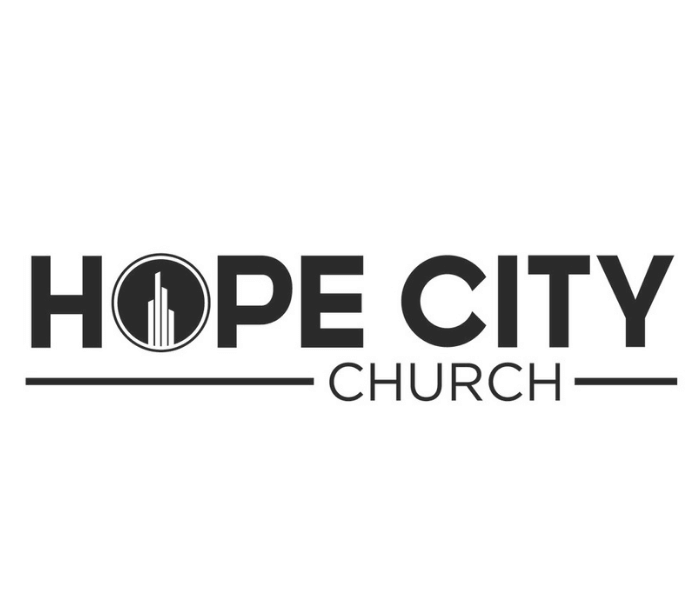 Everyone that we've spoken with has been very helpful and friendly. They have made our requests happen on short notice.  Bill made it happen. Highly professional and would very much recommend.
Our guests were completely overwhelmed by the quality of the restrooms supplied by Royal Throne Restrooms, and I was so very impressed by the service, professionalism and flexibility displayed by the owner, Bill McClure. Every detail was covered, the pricing was extremely competitive and the units were immaculate. Frankly, I could not be more pleased and will be using Royal Thrones again. – 
These [portable restrooms] were the nicest ones I have ever been in.  Everyone loved it, and I made sure to take their cards so I can book them for my next event