Royal Thrones "A Better Place To Go"
Royal Thrones
®
Of Texas
Make Your Event Unforgettable…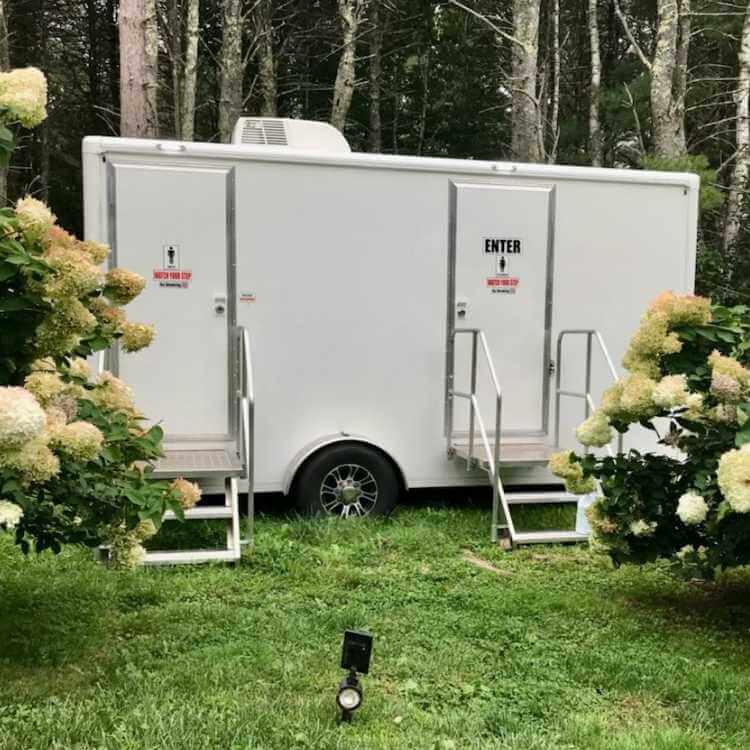 Royal Thrones Dallas Fort Worth
Welcome to Royal Thrones of DFW! We proudly service all of the greater Dallas Fort Worth Metroplex for all of your high-end portable restroom needs. Our luxury trailers can be used for weddings, business remodels, bathroom renovations for construction projects, unexpected emergencies or any other special occasion. Short term or long term restroom rentals are available to service all of your needs.
Royal Thrones is known as the friendly, professional, and luxury option for portable restroom trailer rentals delivered right to where you need it. Call us today!
Our services extend to all cities in the metroplex including, Dallas, Plano, Fort Worth, Mesquite, Garland, Rockwall, Southlake, Richardson, Coppell, Allen, Arlington, McKinney, Grand Prairie, Frisco, Irving, and everywhere in between. We can't wait to serve you!
Royal Thrones DFW provides an unbeatable experience for wedding guests as a clean, reliable and air conditioned restroom option for any venue. We partner with many wedding planners and happy couples across the city to provide the best experience for your clients, and we'd love to partner with you for your wedding rental needs today! 
Bathroom Rennovations or Remodels
Royal Thrones DFW partners with construction companies to help provide restroom rental services for bathroom renovations of businesses, homes and offices. Partner with us today to provide exceptional service for your clients at an affordable price!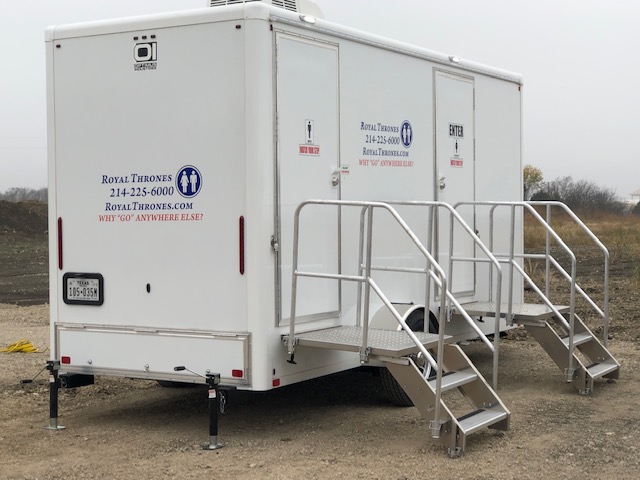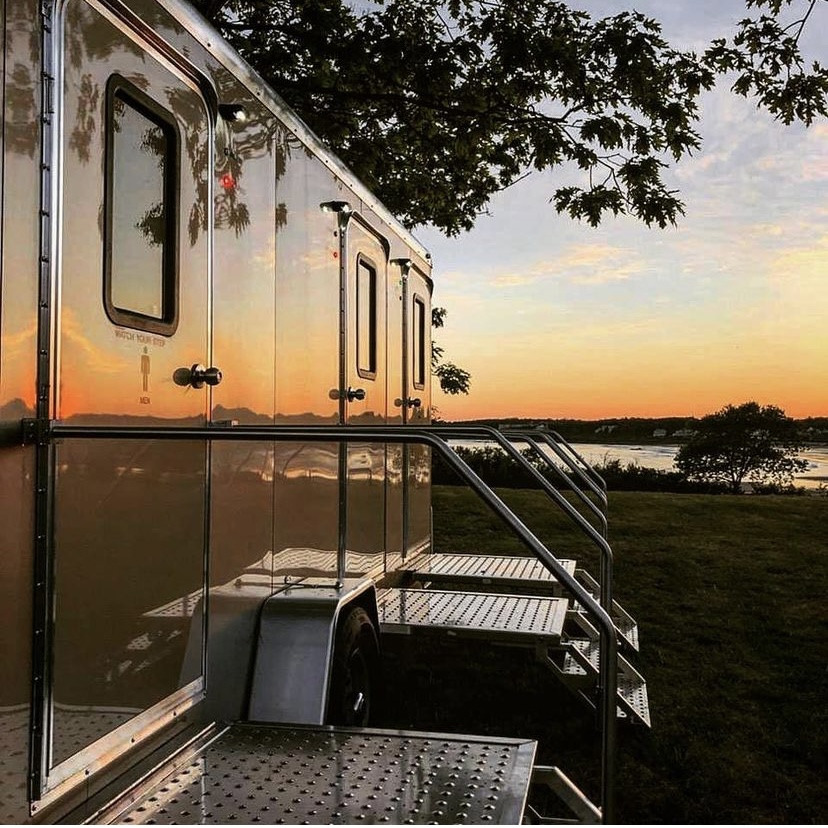 Luxury Restroom Trailers
Royal Thrones of Texas offers high-end luxury restroom trailers for any special event you may have. Our premium trailers feature top-of-the-line fixtures, multiple stalls and urinals, climate control systems, and a variety of other amenities that will make your guests feel like royalty. Whether it's an outdoor wedding or a corporate event, Royal Thrones is focused on serving you with great customer service with our portable restroom trailers. Click Here to Get an Instant Quote or You may call us at 806-690-3377

Frequently Asked Questions
Serving the Metroplex and Surrounding Cities
Dallas

Fort Worth

Denton

Highland Park, TX

University Park, TX

Irving, TX

Balch Springs, TX

Duncanville, TX
Mesquite, TX

Farmers Branch, TX

Grand Prairie, TX

Richardson, TX

Addison, TX
Lancaster, TX

Garland, TX

DeSoto, TX

Carrollton, TX

Glenn Heights, TX
HOW TO RESERVE A TRAILER?
When you're looking to reserve a restroom trailer, the process is hassle-free. Simply fill out the convenient form  and one of our partners will respond quickly. If you have any questions regarding your rental, feel free to give us a call.
WHAT ARE THE WATER REQUIREMENTS?
Our restroom trailer requires a water source within 50 to 100 ft of placement in which our garden hose can be connected to supply water.  If the event does not have access to a water supply, we have an onboard water supply than can be used at an additional cost.   Please let us know ahead of time if we need to bring water.
WHAT ARE THE ELECTRICAL REQUIREMENTS?
Our restroom trailers requires a regular 110 volt dedicated 20 amp power source within 100 ft of placement. If the weather is under 45 degrees, a separate 20 amp source may be needed (for added wall heaters and/or water heater). If power is not available onsite, we offer generators that you can rent along with the trailer.   
WHAT IS INCLUDED IN THE RENTAL?
Royal Thrones provides a convenient and luxurious bathroom experience for events of all sizes.  We  supply everything you need to hook them up – such as electrical cords and water hoses! Our trailers come fully stocked with toilet paper, paper towels, trash with trash bags, and hand soap so you don't have to worry about bringing your own supplies.
However, the client is responsible for basic upkeep during events such as adding paper products when necessary and if desired Royal Thrones may have trained attendants that can be on-site to handle these tasks at an extra cost depending on the location
If a long-term rental is chosen, then the client will also be responsible to clean, maintain and supply the trailer as needed.
HOW IS DELIVERY HANDLED?
For a Saturday event, our restroom trailer is normally delivered on Thursday or Friday. Our delivery team will schedule a convenient time to deliver the trailer to your venue. We will adjust our timetable to a coordinate with you to ensure a prime delivery time and restroom trailer placement. we would prefer to meet someone on site to show us where you prefer the trailer parked.  Our restroom trailer is typically picked up on Sunday or Monday, so nobody needs to be present.
WHAT PARKING SPACE IS NEEDED?
It is necessary for the trailer to be put up in a somewhat flat area.  We do have the ability to level the trailer a few inches.  It's also crucial to keep in mind that our trailers work better in an open area without or around tree limbs. Make sure that both the placement area and the road to get there have enough clearance (12'w x 12'h) from any overhanging tree branches.  The typical restroom trailer is 8′ X 22′ feet in size.