Royal Thrones Gallery
Trailer and Event Gallery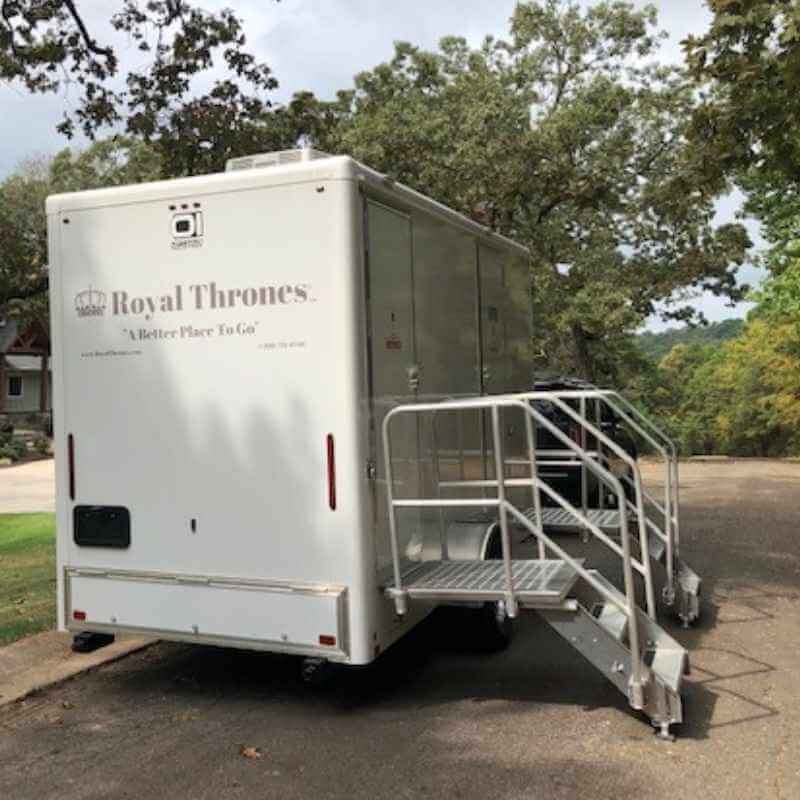 Luxury Portable Restrooms
Providing the best luxury portable restrooms in the United States for your guests at a variety of events including Corporate Events, Weddings, Family gatherings, Concerts, and much more!
Portable Bathroom Gallery
Our Esteemed Clients Speak
I've had the pleasure of enjoying Royal Thrones at several events over the years. Not only are the restrooms clean and spacious, they attend to the smallest detail. This is a great service for Northwest Arkansas.
I saw one of these when I went to a friend's wedding. This is not the typical portable potty. Inside the restroom, you will find it very clean and spacious. Large mirror with matching countertop, and nicely decorated.
Bill gave us prompt and efficient service with a top-notch restroom trailer. Our guests were pleased by the cleanliness and the luxury of having a bathroom on site. We will recommend and use Royal Thrones again.