Wedding Rentals 
Porta Potty Wedding Rentals – Clean, Affordable, and Full Service. Wedding Porta-Potties for Construction Sites and Events of All Sizes.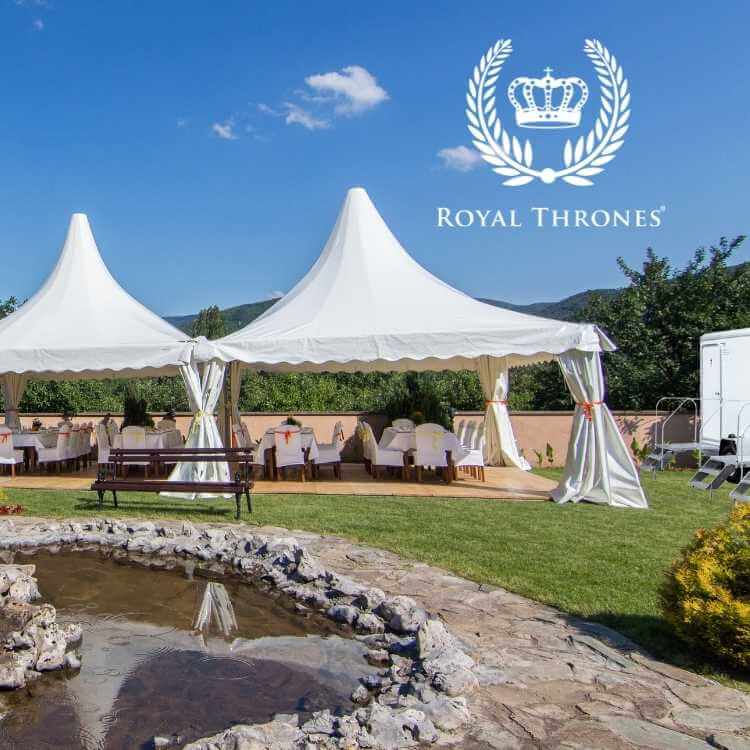 Wedding Rentals
Royal Thrones now offers a wide variety of porta potty options to rent for any event, construction site, or emergency requirements. We can deliver everything from smaller units for the tight backyard family reunion, backyard wedding, party, or graduation, corporate remodels, fairs, festivals, public sporting events, and more.
Wedding Rentals for Porta Potty
Portable Restroom Trailers
Business Remodels
Emergency Portable
Weddings
Porta Potty Rental for any event
We stock a variety of porta potties for any event. Standard with sink, standard with baby changing stations, Construction Units, High-Rise Units, Urinals, Special Event Units, VIP Restrooms, and Trailers… We've got 'em all!
Porta Potty For Construction Sites
We at Royal Thrones can provide high-quality and flawless porta potties, which will fulfill the contractors' requirements.
Long term rental options with discounts and free cleaning service
Royal Porta Potties
We offer a variety of porta potties for events, parties, or any special events. If you are looking for any specific portable toilet rental solutions for your event or party, then we can provide the same as what you are looking for.
Porta Porties For Disaster Relief
When people need emergency portable restrooms – portable showers, and mobile restrooms immediately after a disaster, we can deliver temporary bathroom rentals at the earliest without any delay.
How much does it cost to rent a porta potty?
The price to rent a porta potty or portable restroom trailer will vary greatly depending on several factors which include:
Pickup and delivery location
Length of service
Site accessibility
Event type
Number of Porta Potties required
Crowd size
Sanitation services
Service frequency
Additional options
You can get our exact prices by contacting us today so we can quote your exact needs.