Emergency Portable Restroom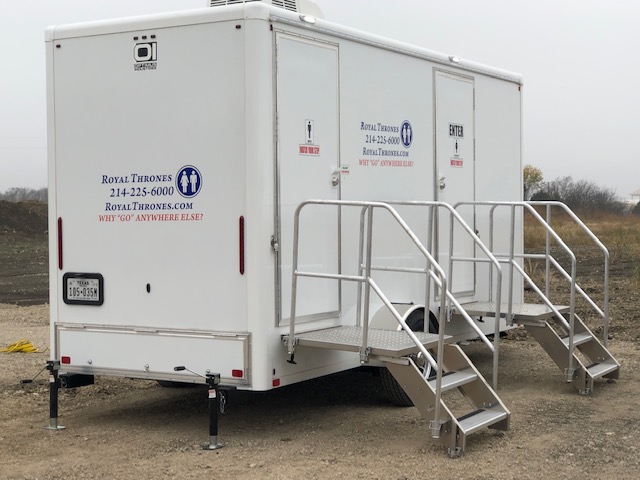 Disaster Portable Restrooms
In the aftermath of natural disasters, you need comfortable, reliable, emergency portable toilets on restroom trailers.. When a community is at its lowest, they can find comfort in Royal Thrones emergency restroom trailers  to help them meet their basic sanitation needs. Royal Thrones restroom trailers range from two to eight stations and have all the amenities of your home, such as flushing toilets, urinals, sinks, air-conditioning and heat.
When it comes to disaster relief, you need a sanitation solution in place immediately. available 24 hours a day.  1-800-721-6740
All restroom trailers are fully stocked with soap and paper products. Our drivers follow CDC guidelines with face masks, gloves, routine hand washing, cleaning the interior and exterior of the delivery truck and trailer.
Our portable restroom trailers are perfect for eliminating the spread of dirt, contaminants or disease while keeping everyone comfortable and clean.
DISASTER RELIEF when the loss of  normal utilities and and emergency workers need to respond to disasters such as fires and floods.